Hilti Emirates and Gypsemna promoting safety and productivity solutions together

Dubai (UAE), April 14, 2022 – Hilti Emirates had the pleasure of welcoming Gypsemna Company LLC at their Head office in Dubai. A discussion was held leveraging both entities expertise aimed at providing innovative solutions to their customers that would improve productivity and safety while reducing downtime across the construction industry here in the UAE.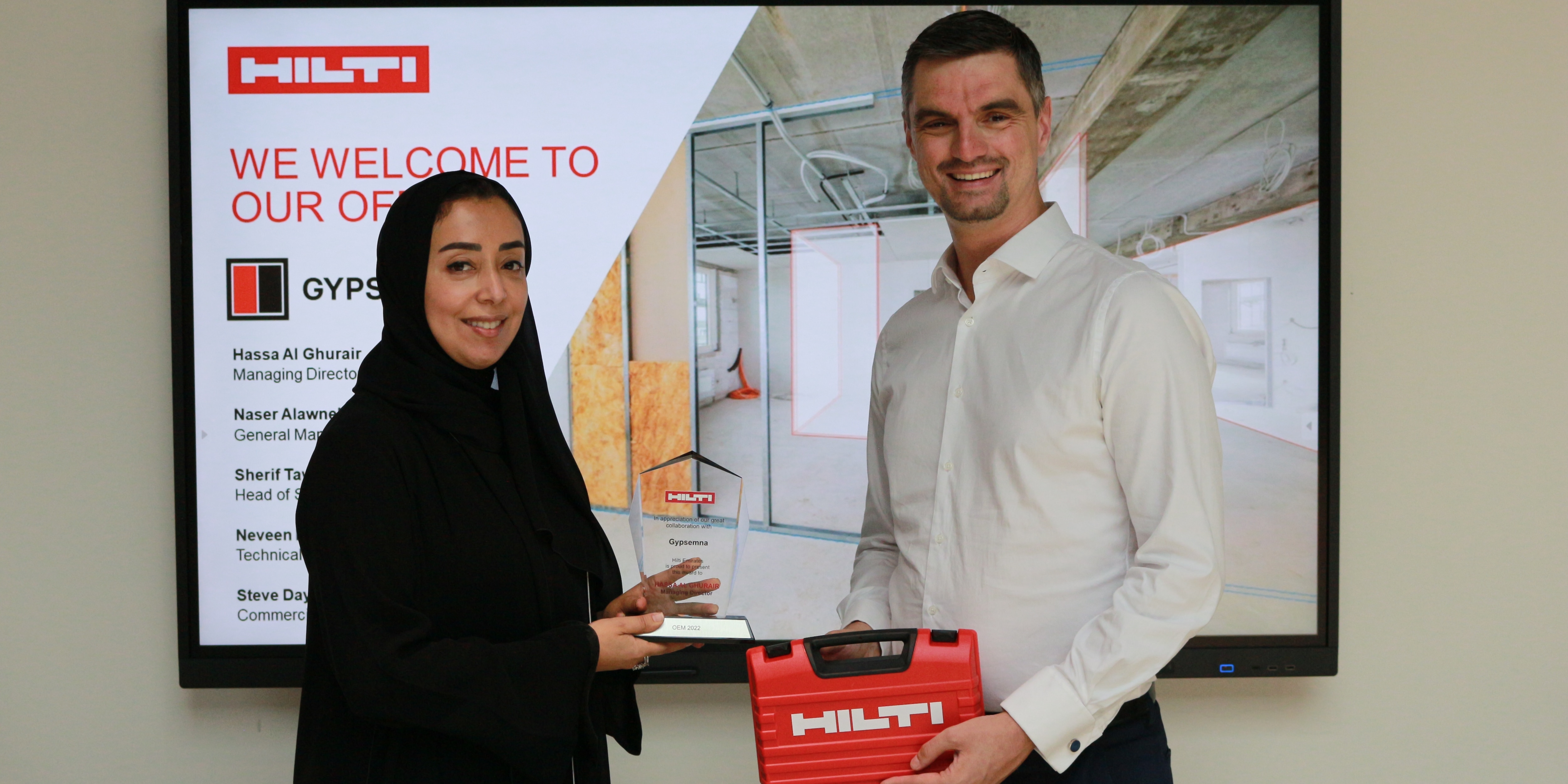 Hassa Al Ghurair, Managing Director of Gypsemna with Thomas Dropsit, Head of Sub-Region Gulf at Hilti Emirates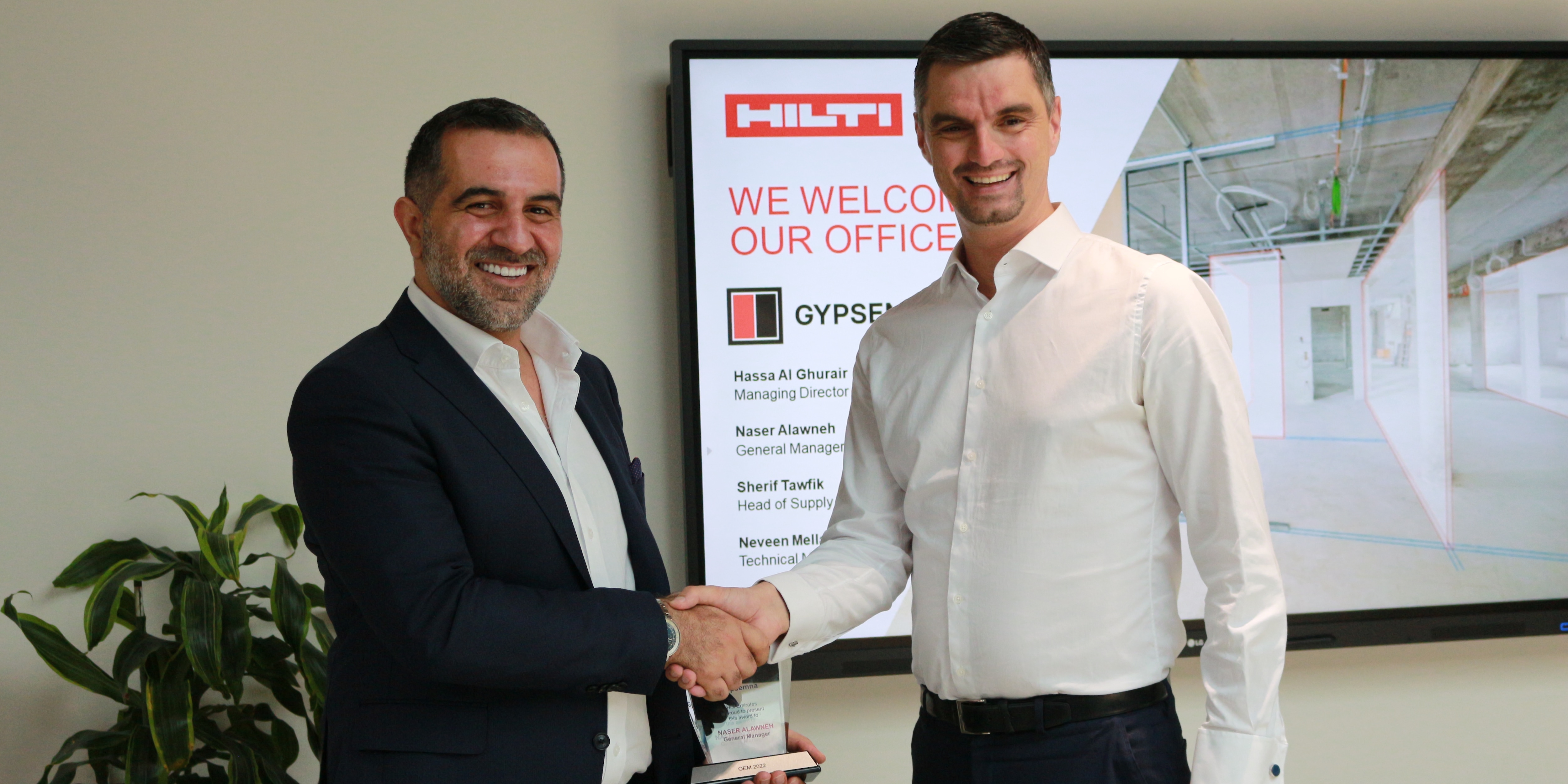 Naser Alawneh, General Manager of Gypsemna with Thomas Dropsit, Head of Sub-Region Gulf at Hilti Emirates
Established in 2006. Gypsemna set up the first world scale gypsum plasterboard plant in UAE's capital city, Mussafah Abu Dhabi. It is currently the largest Gypsum Plasterboard manufacturing plant in the Region, with an annual production capacity of 50 million m2. Gypsemna has been operational since June 2009, catering the plasterboard demand of the region. Due to the market requirements, they swiftly expanded their product line to include not only the Gypsum Plasterboards, but also the provision of complete Drywall Systems.
About Hilti
The Hilti Group supplies the worldwide construction industry with technologically leading hardware, consumables, software and services that provide construction professionals with innovative solutions and superior added value. Hilti employs 30,000 people in over 120 countries who passionately create enthusiastic customers and build a better future.