HOW TO FASTEN BASE PLATES
Anchors for columns and beams under high loads

All our fastening systems are code compliant and offer a wide range of solutions for concrete and masonry.
They can also be used for non-structural and structural elements in seismic design.
We also offer back up engineering services to help with design, design software, onsite testing and consultation, training, technical data and documentation.
Our anchor systems are all designed to make your build safer and more reliable.
Our Hilti HY200 + HIT Z SafeSet Technology – cuts out the need for manual cleaning of drill holes, saving up to 50% of your installation time.
Our Hilti HY270 chemical adhesive – use for masonry applications and with our Hilti PROFIS Anchor design software, for code compliant designs.
WHICH ANCHOR SYSTEM DO I USE FOR BASE PLATES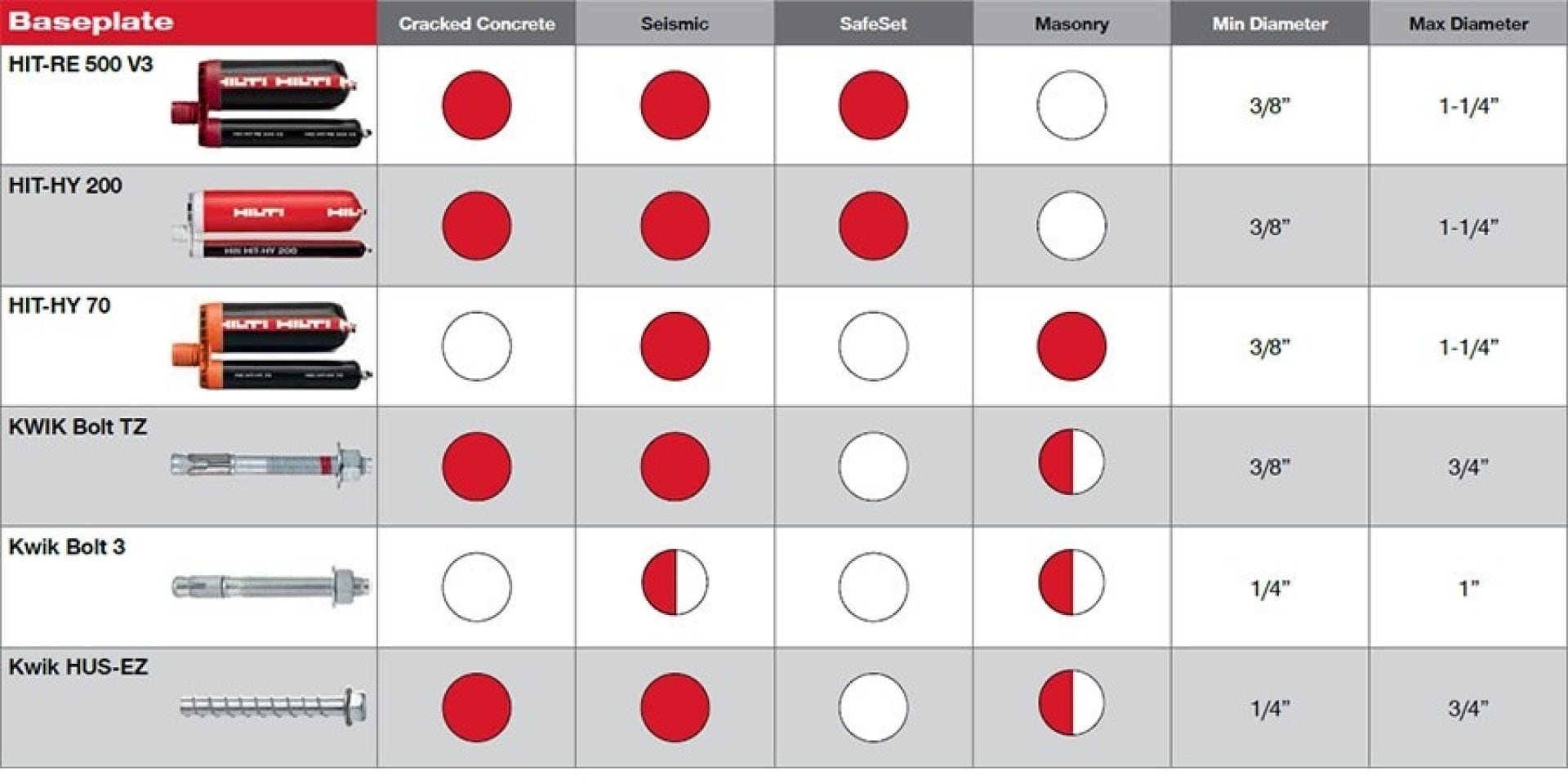 HOW TO DESIGN ANCHOR SYSTEMS FOR BASE PLATES
When fastening anchors for base plates it's important to carefully consider:
Applied forces – including seismic, fatigue, wind
Base material – whether it's masonry, cracked concrete or non-cracked concrete
Distance to edges and spacing
Attachments
Corrosion 
If you need help with design, you can work with our expert Hilti engineers – contact your local Hilti team for more help.
Or use our Hilti PROFIS Anchor and Hilti PROFIS 3 design software:
It's up-to-date with the latest codes and regulations
Includes cast-in place, mechanical and chemical anchors
Links to our Hilti BIM/CAD library